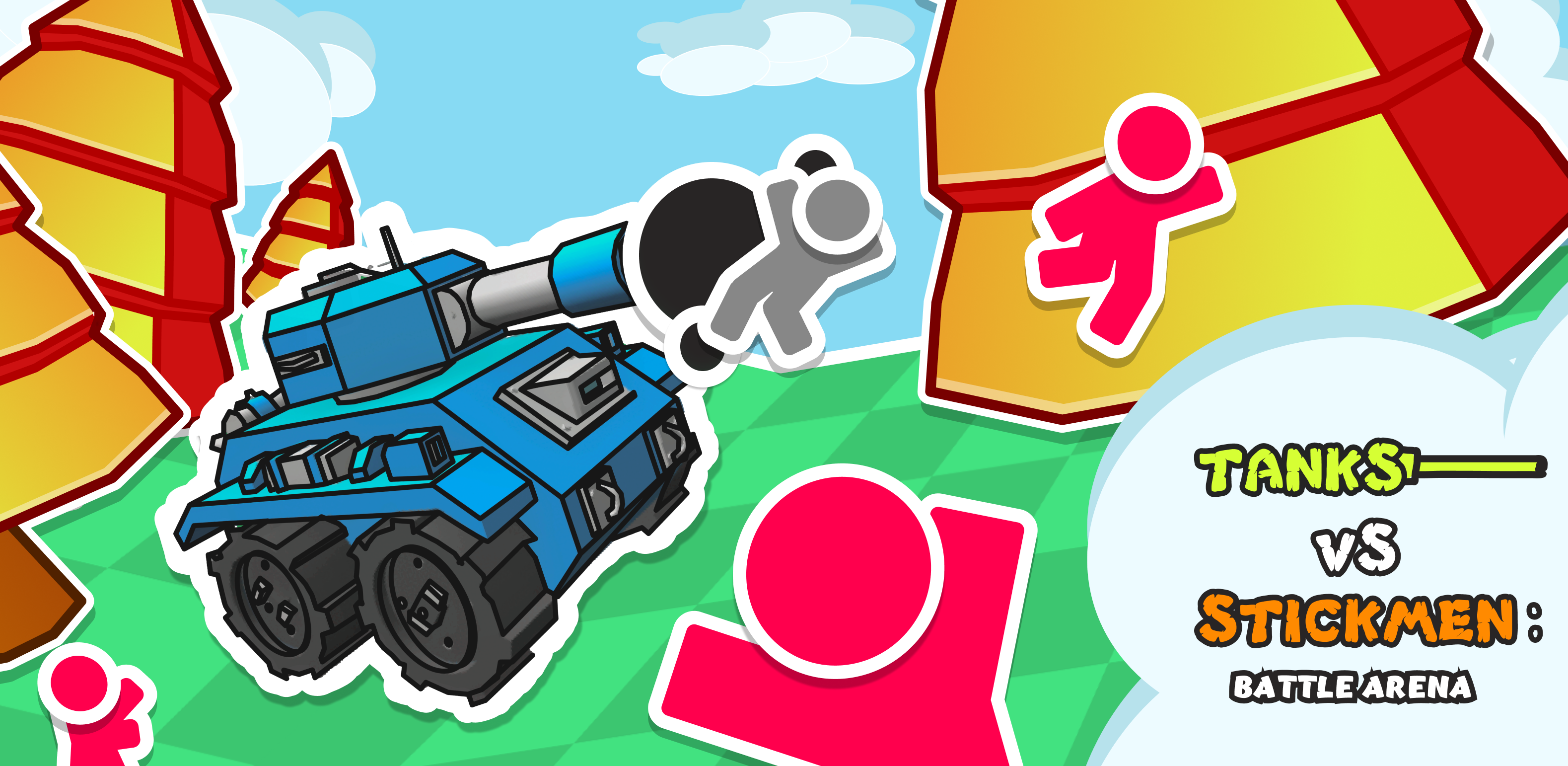 Tanks Vs Stickmen
Do you like tanks? And what about tanks that destroy hordes of enemies? Well, this game is for you!

Welcome to the Tanks VS Stickmen: Battle Arena! In this game, you will be playing as a tank, and you will be fighting against waves of enemies. There are different types of stickman enemies in the game:
1. Weak Stickmen - those guys won't be much of a problem, it only takes one bullet to defeat them. The tricky part is that there are lots of them. So you will have to outmaneuver them all to win.
2. Strong Stickmen - those enemies are a bigger and tougher version of the previous ones. It takes more shots to defeat them and they hit harder, however, there are fewer of those types. Be careful and try to defeat them as fast as possible!
3. World Boss Stickmen - now those are a real challenge! Those giants are extremely dangerous and it will take all of your skill and cunning to win. However, don't be afraid! As soon as you master the game's mechanics, you will succeed!
But not only your mastery will assist you in your journey. To make things a bit easier, we made tons of different power-ups, boosts, and enhancements for you! They are scattered across all of the arenas and if you keep moving, you will be able to find those collectibles, restore your health, boost your damage, fire multiple shots at once, etc.
But that's not all! There are other game features, such as:
- Beautiful graphics
- Dynamic gameplay
- Intuitive interface
- Simple controls
- Lots of levels
And more importantly, Tank VS Stickmen: Battle Arena is absolutely free to play! So what are you waiting for? Download the game right now and enjoy this amazing experience!
Available on